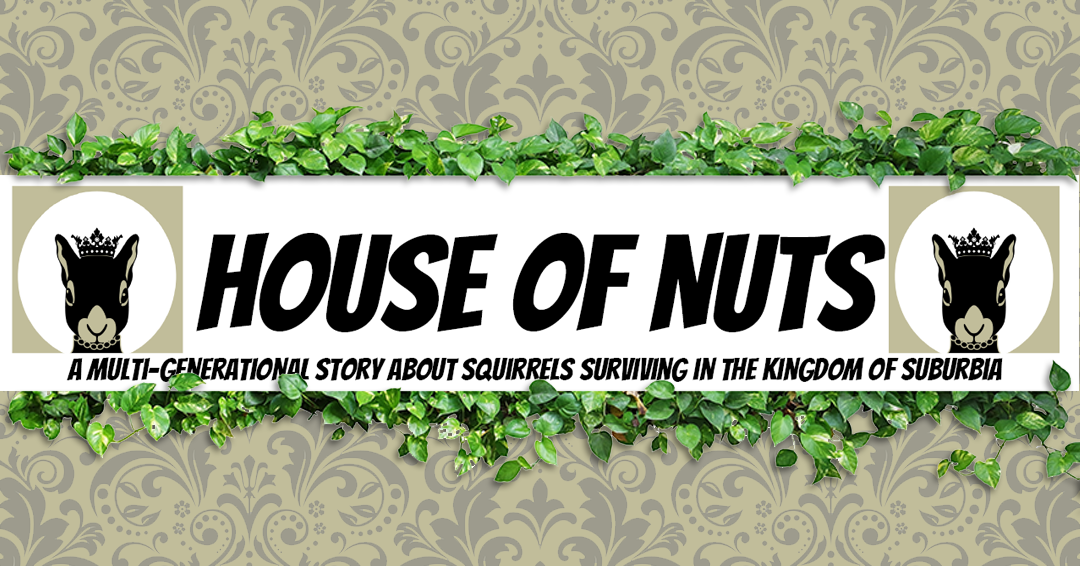 House of Nuts
A downloadable one-page game
Get this one-page game and 13 more for $20.00 USD
View bundle
Your scurry (of squirrels) arrived at the Kingdom of Suburbia generations ago. A land of plenty, albeit a dangerous one. In time, other great scurries arrived in the and settled. Scarcity would threaten all of the squirrels causing great strife between the different scurries, save the shining grace of The Great Acorn.
Other scurries vie for control and dominance in the Kingdom of Suburbia. Form alliances and commit your plots. All for the glory of the Acorn.
Great and terrible, top-hair giants roam throughout the land.
Metal beasts and ancient titans stalk to hunt your kin.
Unspeakable nightmares that go beyond your comprehension.
It will take all of your nerves to face these trials. Be audacious.
Will your scurry survive? How will they fare with the changing of the Seasons?
It's up to you to decide the fate of your scurry.
May the Acorn be in your favor.
HOUSE OF NUTS brings out your inner Game of Thrones meets Attack on Titan fandom, all from the perspective of squirrels living in a suburban neighborhood. With a ruleset that conveniently fits on one page along with a character sheet with all the rules, you need to play. Are you ready to hide some Acorn?

Purchase
Get this one-page game and 13 more for $20.00 USD
View bundle
In order to download this one-page game you must purchase it at or above the minimum price of $2.50 USD. You will get access to the following files:
House of Nuts v1.pdf
201 kB
House of Nuts - Interactive Character Sheet v1.pdf
151 kB